LegalSEC Summit 2015 – Keeping It Secure – June 8, 2015
Don't miss this firsthand account on security innovation – Learn how to keep your company secure
Monday, June 8th, 2015
2:00 PM – 3:15 PM
Baltimore Renaissance, Maryland E
LegalSEC 2015 – Keeping It Secure – June 8
Headed for LegalSEC 2015?
Don't miss this first hand account on security innovation – Learn how to keep your company secure
Monday, June 8th, 2015
2:00 PM – 3:15 PM
Baltimore Renaissance, Maryland E
Keeping It Secure:  Provide the Internet in a Bubble
With rising security concerns, many law firms are deploying policies that prohibit access to popular websites like Gmail, Facebook, Twitter and even LinkedIn. These policies are required due to all the system vulnerabilities (viruses, peering, malware, etc.) associated with these and other sites. Kelley Drye & Warren LLP overcame this limitation by providing the firms' users access to a separate browser that "sandboxes" any suspicious activity. With this technology, the browser can load "unsecure" websites without compromising internal network security. This concept of providing the Internet in a bubble has given users the access they desire without compromising the firm's security. Hear more about these developments and how you can implement them at your organization.
SPEAKERS:
Judi Flournoy, Chief Information Officer at Kelley Drye & Warren LLP
Thomas Nohs, Director of Information Technology at Kelley Drye & Warren LLP
Thomas Moreo, Principal at Cornerstone Information Technologies, LLC
Lisa Stone, Senior Systems Engineer at Cornerstone Information Technologies, LLC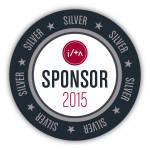 This event has ended. If you would like to know about upcoming events in your area, please contact us.