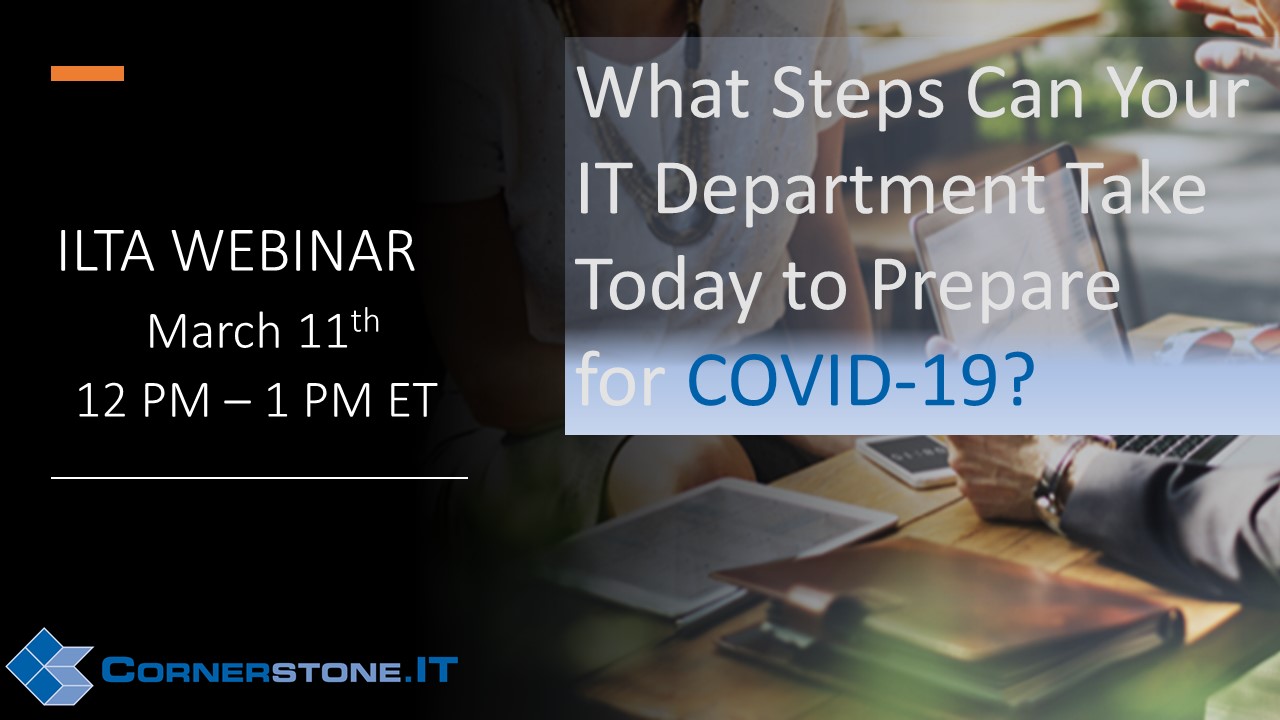 What Steps Can Your IT Department Take Today to Prepare for COVID-19?
Today's information technology infrastructure will be at the core of how firms adapt to the Coronavirus (COVID-19). The obvious and most significant change will be working remotely. Many firms in areas with a high concentration of people with the virus will have their employees work from home. Companies in areas that are not directly affected will offer a work-from-home option. In both cases, the company's remote access systems will be the lifeblood for those businesses.
Join Cornerstone.IT and Citrix to learn what steps your company can take today to prepare for COVID-19. Attendees will receive a preparation checklist.
Presenters:
Jim Moreo, Principal, Cornerstone.IT
Ryan Friess, Technology Consultant II (Citrix)