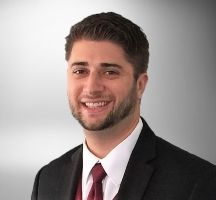 Jeff Harris
Client Systems Architect
Client Systems Architect (CSA), Jeff Harris, joined Cornerstone.IT in 2015.  A graduate of Lehigh University with a Bachelor of Science in Information and Systems Engineering, Jeff came to Cornerstone with almost a decade of IT project management experience in the SMB space.  Jeff is the single point of contact for all of his clients, from initial design conversation through project completion.  Jeff understands that technology solutions must meet a firm's current needs as well as their future plans.  As a CSA, Jeff applies his engineering and project management expertise to create the best experience for Cornerstone clients.
Jeff is a certified Project Management Professional (PMP), iManage Certified Systems Engineer, and Citrix Certified Sales Professional.  He lives in New Jersey with his wife, daughter, and dog.  Jeff enjoys traveling and playing music, and is an avid hockey and football fan.