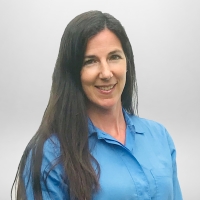 Amy Russo
Amy Russo, Human Resources Manager, has been an integral part of Cornerstone.IT's unique hiring and onboarding process. Amy joined Cornerstone in 2014 after 20 years as an art director and graphic designer for the publishing industry.
Amy has worked closely with Maximize Your Talent consultant, Art DeLorenzo and Cornerstone's Thomas Moreo, PhD in developing a cutting-edge human resources department that applies modern methodology and emotional intelligence tools that offer a harmony between work and life.
Cornerstone's human resources department boasts a 90% employee retention. Employee satisfaction means ensuring staff is technically, professionally and emotionally trained to excel in their subject area which ultimately translates to customer satisfaction.
Amy holds a Bachelor's degree in Fine Arts, with a concentration in Graphic Design from the University of Connecticut. When she has free time, she will either be outdoors, tapping into her creativity, or simply enjoying life.