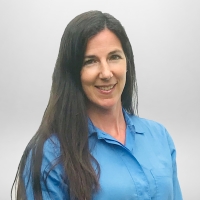 Amy Russo
Amy Russo, Human Resources Manager, is an integral part of Cornerstone.IT's unique hiring and onboarding process.  Amy joined Cornerstone in 2014 after 20 years as an art director and graphic designer for the publishing industry.
Amy has worked closely with Maximize Your Talent consultant, Art DeLorenzo, and Cornerstone's late co-founder Thomas Moreo, PhD to develop a human resources department that applies modern methodology and emotional intelligence tools that balance work and life.
Cornerstone boasts a rate of employee retention well above the industry average. Amy and the department she leads ensure employee satisfaction by providing technical, professional, and emotional training on the firm belief that happy employees make happy customers.
Amy holds a Bachelor's degree in Fine Arts, with a concentration in Graphic Design from the University of Connecticut.
A trained Kolbe Certified Consultant, Amy has the knowledge and insights to identify people's natural talents and help the organization utilize those talents productively.
Amy enjoys the outdoors and tapping into her creativity.