West Coast Lunch-n-Learn iManage Work – 10 The Next Generation User Experience
Cornerstone.IT, in conjunction with iManage and ILTA, presents the next generation user experience brought forth in iManage Work 10, along with key governance and security highlights available in iManage Govern. We'll also discuss continued development around analytics with iManage Control Center and collaboration advancements with iManage Share.
iManage Share Offer
All attendees not currently licensed for iManage Share are eligible for a free 2-month subscription of the iManage Share 10GB volume package. Must be present to be eligible. Other terms and conditions apply.
Presenter:
Jim Moreo, Principal of Cornerstone Information Technologies, LLC, has been delivering innovative IT services for 26 years. His strategic vision and tactical operations experience unite Cornerstone's services with clients' needs to deliver uncompromised IT services. Jim has helped executive management at many firms align their business and financial goals with their technology infrastructure to deliver maximum value and productivity on their IT investments. His focus is on fulfilling the company's mission statement: Cornerstone cares for your technology so you can care for your business.
Jim will be joined by an iManage subject matter expert
Use a link below to Register Today for an a event near you!
Tuesday, March 21, 12:00 PM – 1:30 PM

Location

Paul, Plevin, Sullivan & Connaughton LLP

This event has ended

Wednesday, March 22, 12:00 PM – 1:30 PM

Location

Sheppard Mullin

This event has ended
Thursday, March 23, 12:00 PM – 1:30 PM

Location

McDermott Will & Emery LLP

This event has ended

Friday, March 24, 12:00 PM – 1:30 PM

Location

Hanson Bridgett LLP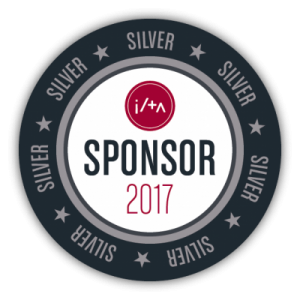 Have a question? Feel free to contact:
Adriana Vitale
Marketing Manager
Cornerstone Information Technologies, LLC
adriana.vitale@cornerstone.it
(646) 530-8925