UNIFIED COMMUNICATIONS & MESSAGING
Cornerstone has some of the most professionally competent individuals I have ever dealt with. They are what I want on the other side of the phone when things go south. Particularly in VDI and Exchange.
– Law Firm IT Director
Cornerstone Information Technologies, LLC offers both consulting and implementation services for all of your messaging and unified communications system needs. Email is at the heart of your company's communications and unified communications solutions are crucial in the productivity of your company's staff. We have subject matter experts in Microsoft Exchange Server, Office 365, Skype for Business and Teams.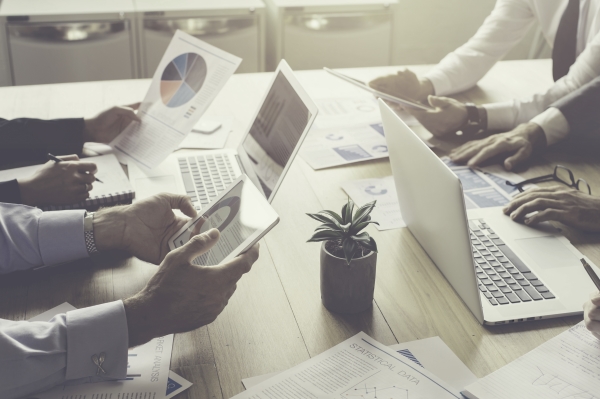 ---
Office 365 and Exchange Server
Whether you are upgrading your on-premise email system to the latest version of Exchange Server or migrating to Office 365, Cornerstone.IT has the expertise and experience to successfully implement your new systems. Cornerstone.IT understands the impact upgrading your email system will have to your users' desktops, voicemail and document management system. We work closely with third-party vendors to ensure your email upgrade will not break the integration of your other systems.
Teams
Microsoft Teams empowers remote work with your hub for teams, files, conversations, and meetings. All in one place, wherever you and your team are. Download the flyer here.
Skype for Business
Skype for Business is a unified communications system suited for organizations of all sizes. With Skype for Business, your users can send an IM, start or join an audio, video, or web conference, or make a phone call—all through a consistent, familiar interface. Skype for Business is built to fully integrate with Office 365, SharePoint, and Exchange Server.
IP Telephony/VoIP
Would you like your users to be able to answer or dial from their office phone number no matter where they are? How about reducing or eliminating your monthly phone and conferencing bills? These are just a couple of the benefits of an IP Telephony or Voice over IP (VoIP) system. Whether you have five users or 5000, an IP Telephony system can be a perfect fit for any environment. Cornerstone.IT has expertise in designing and implementing VoIP systems from the ground up. Our unified communications solutions can help your organization implement or maintain your Cisco Call Manager or Skype for Business IP telephony system.