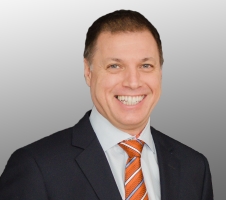 Tommy Moreo, PhD
A co-founder of Cornerstone Information Technologies, LLC, Tommy oversees all finances, service delivery, and business operations.
A successful entrepreneur with a track record for excellence, Tommy Moreo has a talent for accomplishing the seemingly impossible. It helps that he is a member of Mensa.
After earning a master's degree in accounting, Tommy chose to further his education and pursue a PhD in organizational psychology to help him better understand and manage workplace issues. "I'm a lifelong learner and a sponge for knowledge," says Tommy. "Whether it's learning about the frogs that my daughter is picking up from the pond near our house or something that will improve my business, I take it all in."
He believes that growing a successful company means working on the business, not in it. For Tommy, it's about people – managing in a way that it is supportive both professionally and emotionally.
Refocusing Cornerstone.IT's culture was a key element to the company's growth, something Tommy began to gain a deeper understanding of during his PhD studies. His education helped him select and leverage outside resources, such as management consultants, which could take a successful business to the next plateau. This revised focus has significantly increased the rate of employee retention and increased customer satisfaction.
"Our hiring, onboarding and training methodologies have completely changed and this has made a huge difference in how we operate, leading to the growth and success of our business,"

Tommy explains.

"We now have a 90 day onboarding process where we hold that person's hand and get direct feedback as to how they are doing, what they have learned and what they need. We also provide non-technical training: emotional intelligence training, leadership training, 360 reviews for employees and weekly communications with each employee."
Happy employees make happy clients. Tommy's business model has ensured that Cornerstone.IT attracts the finest talent in the IT industry, providing every client with unsurpassed technology solutions. With Cornerstone.IT's repeated recognition on the Inc. 5,000 list, Tommy is clearly on the right path.
Tommy's commitment and entrepreneurial spirit began long ago when he was very young. His dream was to design and build an airplane. Tommy began making and selling wax candles so he could purchase materials to build his airplane. Being the entrepreneur and recognizing the need to make more money, he enlisted to be a paper boy at 12 years old. While providing outstanding service to his customers, one such customer recognized his work ethic and offered him a position restoring furniture at his place of business. Tommy enjoyed relating with customers and has always had a passion for the service industry. Over time Tommy became a bartender, restaurant owner, and partner in the cutlery service business.
Tommy finally found his niche when he and his brother Jim launched Cornerstone.IT in 2003.
Married to his childhood sweetheart who lived down the street, they are the proud parents of three – one girl and two boys. He is also president of his homeowner's association, has a seat in the local town board, a coach of girls and boys lacrosse, and involved in numerous local community organizations. Always learning or doing, Tommy ensures that both his business and personal life are always full and magical.