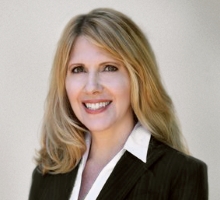 Adriana Vitale
Customer Success Manager
Customer Success Manager, Adriana Vitale, has been a cornerstone of the Cornerstone.IT staff since 2013.   A seasoned marketer and business professional, Vitale spent the early part of her career in the fashion and cosmetic industries.  She holds a Bachelor's degree in International Marketing from Baruch College, where she graduated Magna Cum Laude.  Her work experience ranges from advertising and international marketing to public relations and management.  She is also the proud mother of a Georgetown graduate and a Notre Dame undergrad.
Vitale's skills include strategic planning, budget creation, project coordination, client relations, writing, and digital media.  She considers being a part of Cornerstone's elite talent the highest compliment.