Announcement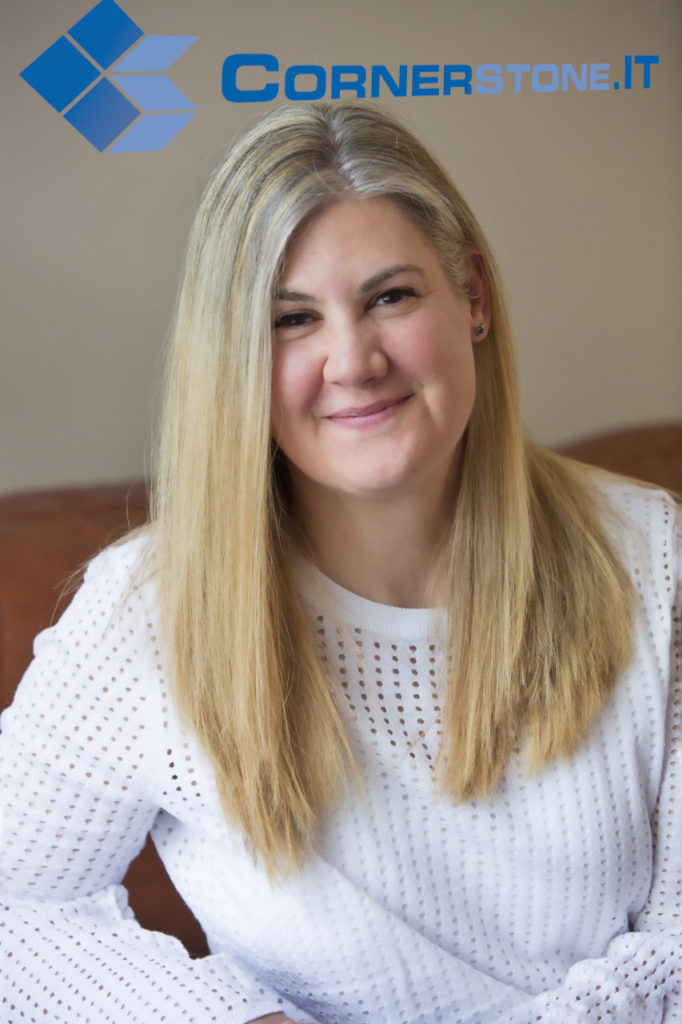 New York, NY – March 3, 2020 – New York-based IT business solutions and managed services provider Cornerstone Information Technologies, LLC (Cornerstone.IT) is pleased to announce the hiring of Client Systems Architect, Lis Mote.
Lis comes to Cornerstone with 15 years of experience working with Am Law 100 firms, as well as small and medium-sized firms. She knows what law firms need and the IT business solutions to fill those needs. In the last eight years, Lis's roles in Client and Project Management have included Technical Operations Manager, Project Manager, and Regional Operations Manager.
---
"I am excited to join Cornerstone.IT," says Mote, "Law firms need security and reliability to ensure they can support their clients. Cornerstone dovetails its client-tailored services with best-in-class technologies to help firms become industry powerhouses."
---
Cornerstone.IT co-founder, Jim Moreo was enthusiastic, "Lis has a direct understanding of our clients' needs and the solutions that Cornerstone provides. Her business transformation approach emphasizes people, process, and technology to ensure success. We are thrilled to welcome Lis as a member of our team!"
Lis's recipe for success includes an emphasis on relationships; she believes that clear communication is an important part of interactions with clients and colleagues. A Hoosier by birth, Lis studied at Indiana University Bloomington. She received her Graduate Certification in Project Management from NYU.
Lis will be spearheading Cornerstone's growth in the Pacific Northwest with a focus on the Seattle and Portland areas. She will also support existing Cornerstone clients nationwide. She can be found at Lis.Mote@Cornerstone.IT (646) 530-8862.
---
Cornerstone Information Technologies, LLC (Cornerstone.IT) is an award-winning, full-service IT Business Solutions and Managed Services Provider; we keep our clients' IT systems secure, productive, and profitable. A national leader in legal technology, founded in 2003, Cornerstone.IT also provides services to the finance, accounting, and retail industries. With offices in New York City, Philadelphia, Washington D.C., and Los Angeles, Cornerstone's highly trained engineers implement expertly designed systems with minimum disruption. Cornerstone.IT monitors, maintains, and supports systems post-project, saving businesses time, money, and stress.
Cornerstone cares for your technology so you can care for your business.