Cornerstone.IT, in conjunction with iManage and ILTA, presents the next generation user experience brought forth in iManage Work 10, along with key governance and security highlights available in iManage Govern. We'll also discuss continued development around analytics with iManage Control Center and collaboration advancements with iManage Share.
iManage Share Offer
All attendees not currently licensed for iManage Share are eligible for a free 2-month subscription of the iManage Share 10GB volume package. Must be present to be eligible. Other terms and conditions apply.
Presenter:
Jim Moreo, Principal of Cornerstone Information Technologies, LLC, has been delivering innovative IT services for 26 years. His strategic vision and tactical operations experience unite Cornerstone's services with clients' needs to deliver uncompromised IT services. Jim has helped executive management at many firms align their business and financial goals with their technology infrastructure to deliver maximum value and productivity on their IT investments. His focus is on fulfilling the company's mission statement: Cornerstone cares for your technology so you can care for your business.
Jim will be joined by an iManage subject matter expert
Use a link below to Register Today for an a event near you!
Tuesday, March 28, 12:00 PM – 1:30 PM

Location

Morthon's The Steakhouse – Downtown

Thursday, March 30, 12:00 PM – 1:30 PM

Location

McDermott Will and Emery LLP

Washington
Wednesday, April 5, 12:00 PM – 1:30 PM
Location
Fried, Frank, Harris, Shriver & Jacobson LLP
801 17th Street, NW
6th Floor
Washington, DC 20006


This event has ended

 

Philadelphia


Friday, April 7, 12:00 PM – 1:30 PM
Location
Saul Ewing LLP
Center Square West
1500 Market St., 38th Floor
Philadelphia, PA 19102


This event has ended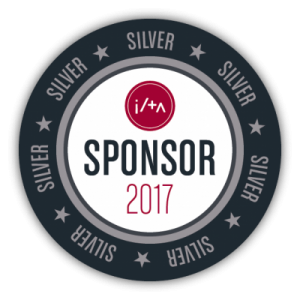 If you have colleagues in other firms or others within your own firm who share your interest in this topic, please invite them to attend with you. Non ILTA members are always welcome to attend events, to hopefully learn a little bit about ILTA from the experience. There is no cost to attend, and there is much to be gained.
 
Have a question regarding the event or registration?  Contact Adriana.
Adriana Vitale
Marketing Manager
Cornerstone Information Technologies, LLC
adriana.vitale@cornerstone.it
(646) 530-8925