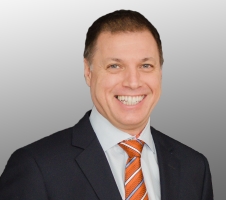 Join Cornerstone.IT in congratulating Co-founder and Principal, Thomas Moreo in obtaining his PhD in Industrial-Organizational Psychology from Northcentral University. Dr. Moreo, as we now refer to him, has dedicated the past 7+ years towards earning this new title while growing Cornerstone.IT.
Moreo's recruiting and onboarding methodology has resulted in an extraordinary team of engineers, staff and other professionals.  Dr. Moreo has pioneered hiring and onboarding processes that have resulted in a 90% employee retention rate.  The company's philosophy is happy colleagues make happy clients.  His passion for lifelong learning has filtered into Cornerstone.IT's processes ensuring that all employees have an individual training and development plan.
Jim Moreo, co-founder and principal expressed his happiness for his brother's accomplishment, "I am very proud of my brother for accomplishing this while raising a young family, growing a business and studying for his PhD."
Congratulations Dr. Moreo!