COVID-19 has affected all aspects of our lives. Social distancing is proving to be an effective weapon against this pandemic. Keeping a sense of normalcy amongst all the tragic news is paramount. Technology allows us to retain some sense of normalcy from allowing communication with friends and family around the world to keeping our businesses productive.
Cornerstone's business continuity plan is built into our day-to-day operations. All of our systems and software are hosted by multiple vendors in diverse geographic locations.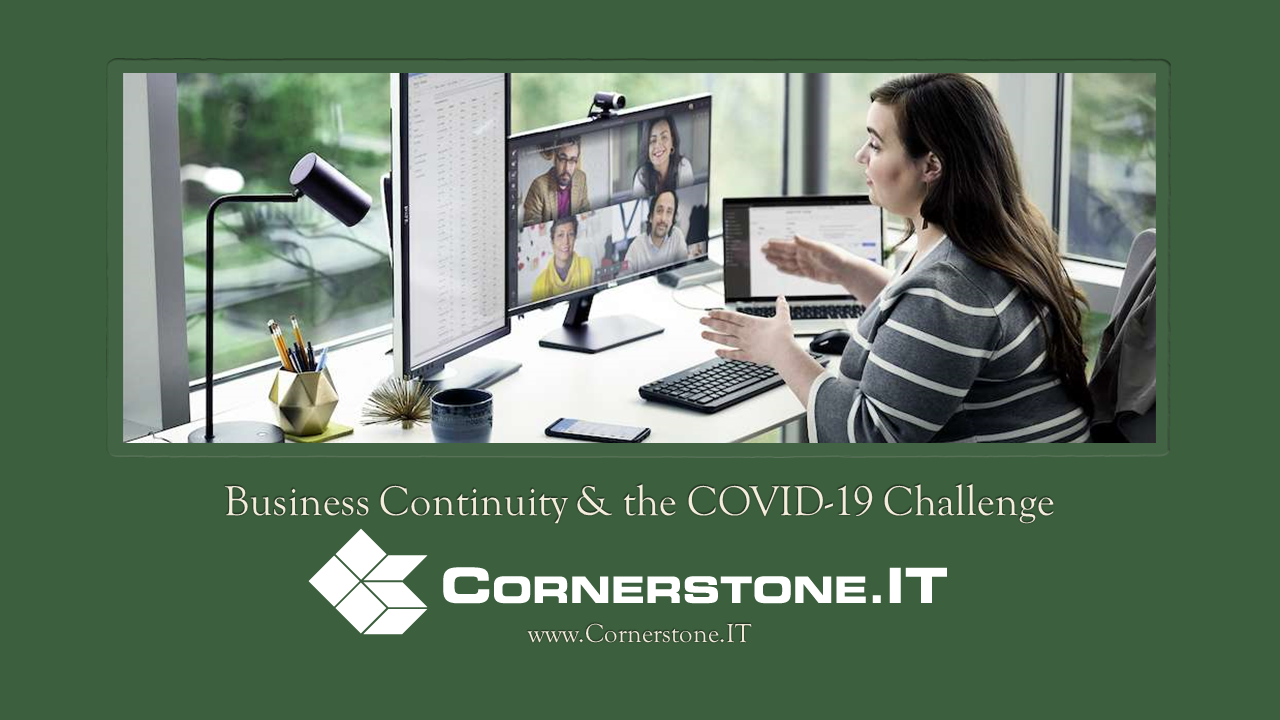 For more than 17 years Cornerstone.IT has specialized in the implementation and maintenance of remote workspaces. We are committed to providing our clients with excellent services:
Our Network Operations Center (NOC) is fully staffed 24/7 to ensure the health of our clients' network systems.
---
All our computer services are hosted with redundancy. For example, our Network Monitoring systems, as well as our regular business Windows servers, are hosted in Azure's geographic redundant zones.
---
Our email and phone systems are Office 365 with Skype and Teams and come with built-in data resiliency.
---
Our Time & Billing and Accounting systems are hosted by the respective SaaS providers which provide security and business continuity with their subscriptions.
---
While Cornerstone has offices in NY, DC, PH, and LA, we encourage all our geographically diverse employees to work from home as part of our "work-life balance" culture.
---
Our management structure provides staff redundancy to ensure our business never stops when someone is out.
---
We work closely with our strategic partners to ensure our clients can keep their businesses going. Here are some vendor license promotions in response to COVID-19:
Please continue to check this post as we continue to update it.
---